Force Majeure: a great and unexpected power. We're looking for the best small things, any form, any content, any fine and wonderful creation.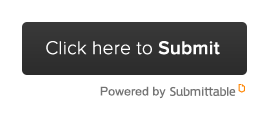 CONTEST GUIDELINES
Top prize for a single flash $300; two runners-up $100 each.
DEADLINE: 11:59 p.m. CST, May 16th, 2018.
Two ways to enter:
Upload 1 flash (you'll receive an ebook of the prize issue) – $5
Upload 1–3 flashes in a single file (receive a print copy of the prize issue) – $12
Multiple entries are fine. Simultaneous submissions are fine; if a flash is accepted elsewhere, please notify us via a note on the submission within Submittable. Winning flash must not be (scheduled to be) published in print, ebook, or internet before August 2018.
All entries considered for publication in Storm Cellar.
What is a flash?
Shorter than 1000 words
Not more than 5 pages
May contain fiction, nonfiction, non-letter marks (images), or some combination
May bend genre, form, brains
We encourage submissions by women, people of color, indigenous, disabled, lgbtq+, poor, and members of other under-represented groups.Authors who because of financial hardship or unavailability of PP/card in their country cannot pay the entry fee should email the editors with a brief statement that they have need so that we can arrange an entry; attach your entry as a .docx or .pdf file. Incarcerated authors may mail submissions, postmarked by the deadline, to the address listed on the submission page, no entry fee required (include someone's email address if you desire ebook delivery).
Contest will be decided by the editors. Close friends, family, current & formers students, and employers of the editors may not enter. While not a member of the CLMP, we strive to achieve a similar level of transparency and virtue.
All proceeds will go to prizes and production costs. No fees may be refunded. "Extra" flashes within entries will not be read. We may disqualify entrants on the basis of harassing behavior. Entrants will be notified of their contest outcome by email, on or before June 30, 2018.
Handy link to examples of flash we've printed. Surprise us!